Amy Pfingsten, Realtor®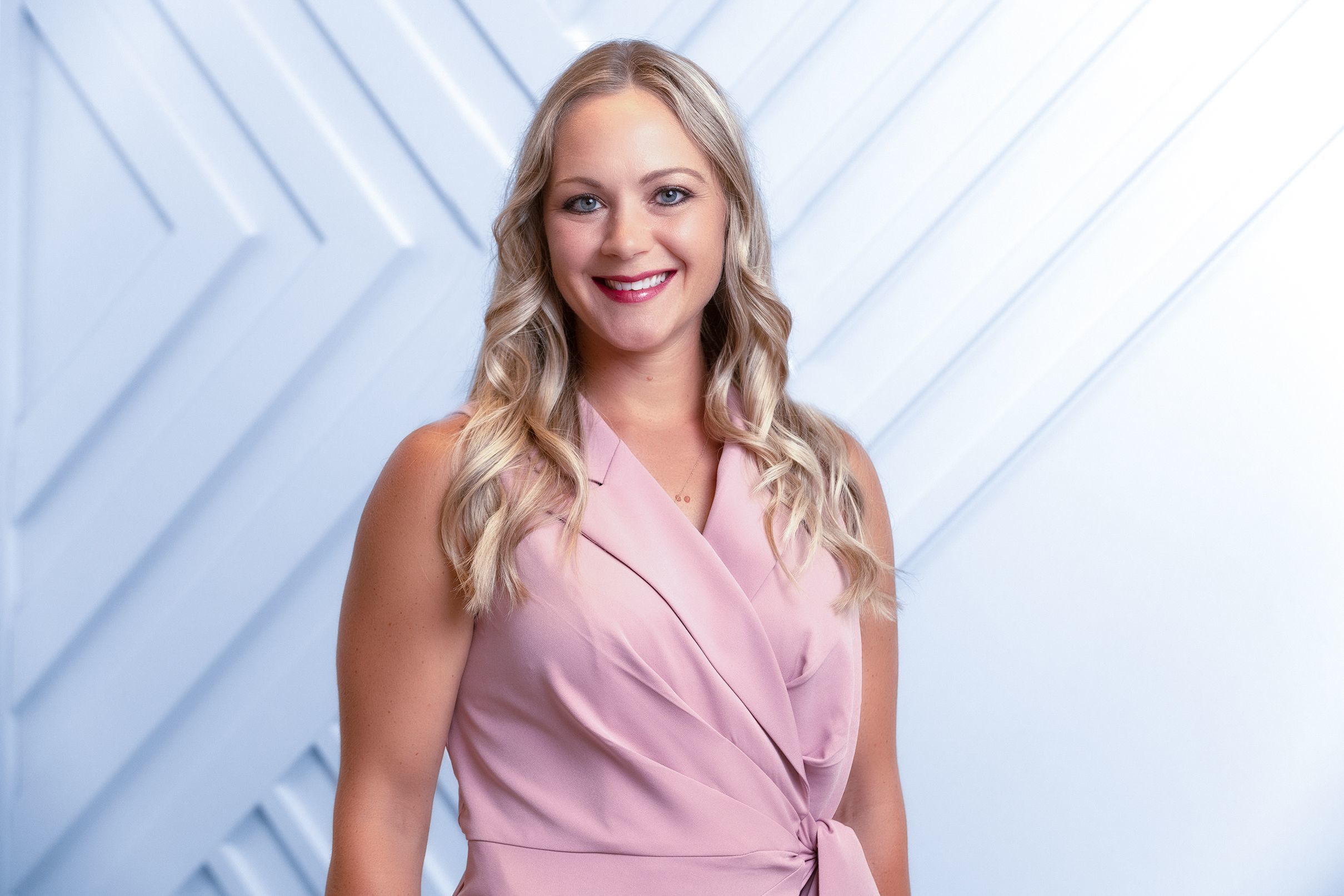 Contact Amy
Professional History
Associates Degree in Architectural-Engineering from SCC Milford.  Worked for a local architecture firm for nearly 10 years where I worked side by side with architects and an interior designer to develop in-depth interior construction drawings from schematic design through completion.  Obtained my real estate license in 2011 and went full time into real estate in 2013.

Local Philanthropy
We support our church family at Southwood Lutheran as well as Make-a-Wish Nebraska.  I am on the board serving as Secretary for a local non-profit called Atlas: Lincoln which helps support members of our community that are struggling through local, intention, and faith-based peer relationships.
Personal / Family / Interests
Husband, Ross – Contractor/Builder and local business owner, Rigid Pines Construction. 
Son, Ryker (9). 
Daughter, Mila (7). 
I enjoy playing sports, especially volleyball, running, spending time with my family, and getting outdoors.
Hometown Grew up on a cattle farm near Adams, Nebraska.  Moved to Lincoln in 2002 when I went to college.
Alma Mater  Freeman High School, Southeast Community College Milford Campus.
Personal or Professional Goals
Be a the best advocate I can be for my clients and to make a positive impact on my community and all those around me.
What her clients are saying:
"We listed our home with Amy Pfingsten, and the property was under purchase contract in less than 24 hours - at a value above our initial expectations. Amy is friendly, assertive, current, and responsive. We were very satisfied with her efforts throughout the entire process. Thank you!" -Gary & Mary C.
Amy Pfingsten is great to work with. She is very attentive and worked hard to get us exactly what we wanted for our home. She had our house sold in 4 days! I would recommend her to anyone that is selling or buying a house! -Codie & Bryan M.
"It's a tough market to buy. Amy Pfingsten made the process that much easier by being responsive, educating, and simplifying. When we landed on THE house, she sealed the deal with hours of offering." -Joel S.
Just a quick note to say thank you for all of your hard work and help in the sale of my home. I really had no idea where to start or how to go about selling my home. You made the process fast and simplified everything for me. As a person with little or no free time you managed to make an experience that could have been a complete nightmare into a very quick, positive and great seller experience!!! Again I thank you and if in the future I move back to the Lincoln area... Amy Pfingsten, you will be the first call I make to find me a house. Great job !!! -Jerry B.
Amy Pfingsten was very encouraging to work with, and provided good feedback to us from prospective buyers who had seen our home so that we could make it better for showings. We followed her recommendation for a contractor to finish our wood-flooring projects so the home would be more attractive. She was willing to venture high with us for our asking price, and it paid off. -Margaret B.
" Everything went great and your services were outstanding: I contacted Amy Pfingsten to help me sell my house, as I am busy and know very little about the process. I knew immediately I had made the right choice. She was very informative, and she helped me in every way to make the right decisions. Any issues or questions were a quick phone call away. She was very available, and I knew she was on top of things. My house quickly sold as she did a lot to help promote, and we went straight into closing. The buyers asked for a few items and Amy was kind enough to take care of all the details, allowing me to just take care of my business. Amy even went over and put smoke alarms in there for me. Her service and response was remarkable, and I plan to use her services again. " -Tyson S.
Amy Pfingsten has helped me with my continued search around Lincoln for a home. I have been very indecisive when it has come to purchasing a home (what I want in the home, when I am looking to buy, etc.) and Amy has been there every step of the way. Amy is very quick to respond when it comes to setting up searches for properties and even setting up a time to view the homes that we are interested in. Amy has an extensive amount of knowledge about homes in general and the Lincoln market specifically. I would recommend Amy to anyone in the Lincoln market who is looking to buy or sell a home! -Jonah H.
Amy Pfingsten is truly a wonderful Real Estate Agent. I relocated 150 from Lincoln, Amy took total control, sold my house without any hiccups. I never had one ounce of worry or heartache. I highly recommend her. She will go the extra mile for her clients.-Shauna O.
Amy Pfingsten was very professional and was very adept at lining up qualified home seekers. I could not give her anything but praise for getting us a great price for the house, but helped us all the way through signing over the house to a new owner. If you are considering selling or buying a home, Amy is a great resource to help you. -Brice & Beth B.
Amy Pfingsten is fantastic at what she does. Her local knowledge, experience and overall care for her clients is fantastic! She is willing to answer any questions you have and go the extra mile to make sure what can be a very difficult process goes as smoothly as possible. -Rusty W.
Amy Pfingsten was extremely helpful when selling my house. She made the process very easy. I moved out of town before we actually listed the house, and the distance was a non-issue, which was great. She kept in great contact, offered solid opinions, and sold the house extremely quick! I would recommend her to anyone and would use her again. -Amy H.
Amy Pfingsten is smart and made us feel comfortable with the direction we were moving. She has strong knowledge of the process and was very responsive. She always had a smile and was very professional. She sold our hours in 20 hours! Her advice was spot on and resulted in a sale that exceeded our personal goals. -Jon & Audrey M.
Amy Pfingsten was fantastic in selling our house. She really worked hard for us and made the experience easy and worry free. Regardless if you're buying or selling, Amy is the best! -Jill & Steven C.
It was our pleasure to do business with Amy Pfingsten when we sold our home in Lincoln, NE this past spring. We didn't know who to contract with and was given Amy's name thru a friend. We like the fact that she worked for a small local company primarily selling homes & properties in and around Lincoln. Amy Pfingsten was just a joy to work with. She answered all of our questions and was professional & knowledgeable in all aspects of listing and selling our home. Her comparisons were "spot on" and she explained the current market in Lincoln. We were completely blown away when we listed our home on a Friday evening and had three viable offers within 22 hours of listing. We sold our home in about 24 hours! Everything went smoothly and we closed in a timely manner. We felt we had definitely made the right decision to list with Amy and the rates she charged were much more attractive than the "big box" reality companies in town. We would highly recommend Amy Pfingsten to family and friends or anyone planning to buy or sell a home in the Lincoln Area."-Linda & Christopher K.
"Thank you so much for all your help with our new home. You were great to work with! We will pass your name along! :)-Mike & Jennine N.
Good Afternoon, I just wanted to take a quick moment to compliment a job well done by Amy Pfingsten. I recently hired her to assist me in the sale of my house and I couldn't be happier. We went through a few ups and downs throughout the process but Amy continually stayed positive and worked hard scheduling showings. I have since moved out of state, and one of the stipulations of my sale was the replacement of the roof. Amy took care of getting quotes, and scheduling the replacement. I was very grateful to have her as an agent, and I would recommend her to anyone in need of a realtor. -Robert S.
Amy Pfingsten, we just wanted to say Thank you one more time- you are totally amazing! From the time we signed the listing contract you have given us updates & kept us notified of showings, given us feedback and kept us informed every step of the way! Once we got an offer you really amazed us! You set up inspections & got everything done so quickly & efficiently again keeping us updated! From listing to closing, we couldn't have asked for anyone better to be handling our sale! Amy you are an awesome agent & a wonderful person- it has truly been a pleasure working with you and you will have our highest recommendation to anyone we hear of that needs an agent! Thank you for everything! -Steve & Julie B.
In 2015 I asked Amy Pfingsten to help me sell my condo. I found her very knowledgeable and helpful throughout the process. The time frame, negotiations, and final sale price all exceeded my expectations. If you need help buying or selling, I would give Amy a call! -Brian H.
Amy Pfingsten has been a pleasure to work with. The entire experience can be overwhelming, but she walked us through every step and helped us realize our goals of purchasing a lot and selling our home. Amy's knowledge and attention to detail prove that she loves her work. We appreciate what Amy has done for us and would recommend her to anyone buying or selling. Thank you!!-Amy W.
Amy Pfingsten helped me find the perfect house for me and my family. Simply gave her the criteria of what we needed, a price range, and she took care of the rest. She is very polite and knowledgeable of the market and knows Lincoln very well. I highly recommend her to be your next agent! -Justin S.
Amy Pfingsten was great to work with! She was helpful in every way she could have been and made sure we got our house sold fast. Amy went the extra mile to assure that our home was walk through ready, and that it was marketed to find our perfect buyer! She was also very friendly to work with! -Jordan and Taylor S.
When we moved to Lincoln almost four years ago, we worked with Amy Pfingsten to buy a house. As soon as I knew we were going to be selling ours and buying a different one, I knew there was no one else I would want to work with. Thanks to Amy, our old house sold, and I am happy in my new one. Amy is absolutely amazing and does everything in her power to get the best end result for her clients! I would never consider working with anyone else! :-) -Jennifer S.
Amy Pfingsten was wonderful to work with! A true professional, she was knowledgeable about every step of the process, was prompt to respond to all our calls and emails, was very organized, and made sure everything was done timely. We had a very short timetable to work with and she came through for us and helped us get into a great home. It was a stressful situation that was so much easier because of her expertise. If we ever need assistance from a realtor in the future, Amy will be our first call! -Travis and Jennifer
"Amy Pfingsten, thank you so much for all you do to take care of me and your other customers. You have gone above & beyond all the way through my purchase." -Bess B.
We recently worked with Amy Pfingsten to sell our home and purchase a new one. We were pleased with her efforts and help on both transactions and would work with her again. -Dick & Sharon L.
It has been great to work with Amy Pfingsten. We hadn't much idea of how hard it would be to find a home. She was very patient and never showed any frustration when we pointed everything we didn't like after seeing a long list of houses. She was never trying to pressure us to make a decision. She was able to make everything work around our schedules and we finally found a house to call it home. Thanks, Amy!!! We truly appreciate all your efforts to help us find the right place. -Liana C. & Cody P.
Amy Pfingsten worked very hard for the successful sale of my condo. The sale had many complications that took extra work on her part to resolve and get through the closing. I think that anyone needing an agent would do well to have Amy work for them. -Danny S.
Amy Pfingsten is a very professional and knowledgeable agent. I loved working with her and would recommend her to anyone looking to buy or sell their home. She helped me purchase my first home and made it a very easy and stress free process!!! Thanks again for all your help!!! -Curtis R.
Amy Pfingsten, we absolutely love our HOUSE! We definitely enjoy watching the amazing sunsets and our view! We couldn't have done it without you once again! It truly was a blast to work with you! Thank you for your hard work and the willingness to go the extra mile!-Nate & Kylie L.
Amy Pfingsten is a credible realtor who really took time to help us find a house that was right for us. She understood our travel limitations with time and distance and went the extra mile to meet our unique needs. She is very knowledgeable about realty in the Lincoln area as well as professional and organized throughout all aspects of the buying process. I appreciate Amy because she didn't invoke high pressure sales tactics and really worked for us, helping us find a house that met our needs and budget. If we ever want to buy or sell another house in the Lincoln area, we will definitely use Amy as our realtor. -Mark and Kathy L.
Amy Pfingsten, we really love working with you and we would recommend you to anyone, in a matter fact we have been telling our families how good of a house hunt we had with you. Thank You. -Jimmy and Nina.